Harpsichords & Virginals
Instruments will usually be made to order from The Paris Workshop. From time to time 'on spec' examples will also be available. Brief soundclips are featured below.
Italian Harpsichord
Click here for more Italian construction photos
This Neapolitan harpsichord is based on an instrument made by Giovanni Natale Bocalari in 1679. 4 Octaves with with sliding keyboard for A392/415/440. Two 8' stops.
Prices on Application.
Delivery would be made by me, at nominal cost, to any UK mainland address.
Payment
» Cleared payment must be made before delivery
» Payment can be made by cheque or direct bank transfer (BACS). Details supplied upon request
» For further details please email Robert Webster

Click here for more Ruckers construction photos
Ruckers Harpsichord - Post Grand Ravalement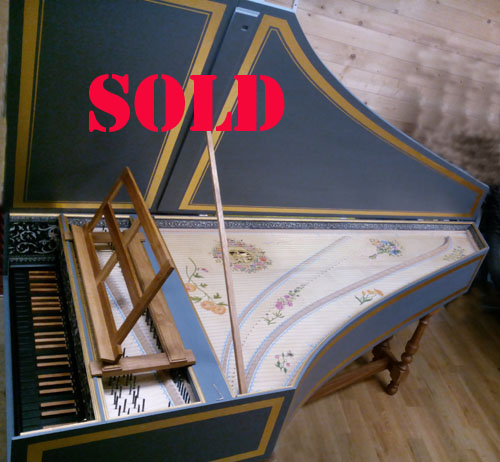 Terms and conditions
» Please read our Terms